Wed, 31 Jul '13
Comic Book Day: Morrison's Annihilator Gets Covered
Plus, a preview of Red Lanterns and some cool cosplay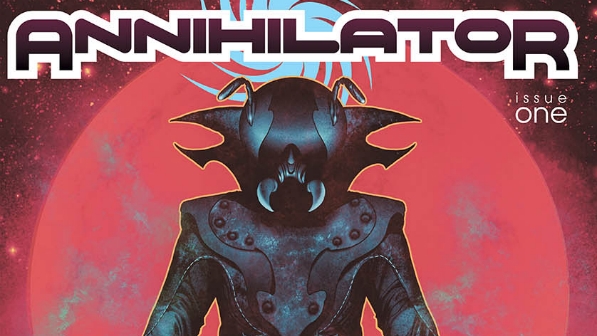 Get Annihilated – Prolific writer Grant Morrsion seems to be everywhere lately and today sees the debut of Frazer Irving's cover for Annihilator Issue One. The book follows screenwriter Ray Spass as his creations come to life and his storyline spills from his tumor riddled brain into the real world.

Red Fever – Guy Gardner steps in as the latest Red Lantern, but that doesn't quite sit well with the rest of the rage filled ring bearers. Get a look at preview pages from Red Lanterns #22 and find out what fate has in store for the blood-sputtering red-haired hot head.

Comic-Con Cos and Effect – Nerdist Alliance members Sneaky Zebra had their first Comic-Con International experience (as well as their first visit to America) and all we got was this awesome cosplay video. See dozens of amazing cosplayers showing off their hard work and killer fashion sense to "One in a Million" by Down With Webster.

For more comics action check out this week's Pull List as It Girl & The Atomics ends its run, listen as Len Wein and the Nerdist Comics Panel wrap up Comic-Con and discover Wayward Manor, the new video game from comics luminary Neil Gaiman, all on Nerdist.com!